NGEN Charity Cup – where NGENers come together once a year to raise funds for a charity in need!
In 2022, NGEN brings back the Charity Cup and we are hoping to raise $20,000 for our UnLtd: Charity Partner - The Pinnacle Foundation
The Pinnacle Foundation is a national charity that provides educational scholarships, mentoring and opportunities for young LGBTIQ+ Australians to realise their full potential and overcome challenges arising from their identity.
Through this charity, NGEN alongside the media and advertising industry is backing a scholarship in the memory of popular digital ad sales pioneer Sam Smith who passed away in 2020. The Sam Smith scholarship will be awarded to young LGBTIQ+ Australians in the fields of marketing, advertising, technology or communication via the Pinnacle Foundation.
Charity Cup is an opportunity for us NGENers to give back and come together!
In order for your team to compete, teams are required to raise $500 and to help you out, we have put together an amazing raffle that you will be able to sell tickets for. Tickets can be sold to your colleagues, your friends, your parents, yourself - even your barista!
Here's what your $$ can buy -
$5 - 1x raffle ticket
$10 - 3x raffle tickets
$20 - 7x raffle tickets
$50 - 20x raffle tickets
or you can simply donate any amount you like directly towards the charity (these donations are tax deductible).
After a few weeks of mad fundraising we finish off with a Dodgeball Tournament.
OUR AIM – Raise money, support a charity in need and have fun while doing it.
Teams: 8 NGENers. Please reach out to the NGEN team if you are struggling and we can find another team for you to 'join forces' with.
Entry Fee: $500 to attend - but don't stop there, there will be a prize for the team who raises the most amount of money towards Pinnacle.
This year we are MAKING IT BIGGER & BETTER! We have an awesome venue secured and prizes to be won!
There will be a prize for best dressed team, so make sure you bring out your best Varsity fitness outfits!
Get your teams together and let's get fundraising.
MAY THE BEST TEAM WIN!
Thank you to our Gold Sponsor for Sydney: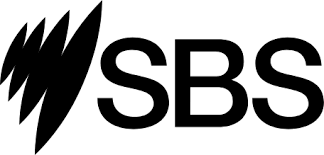 Thank you to our Silver Sponsor for Sydney: